Upcoming Events
Get your Spark on!
Join us in one of our many health and wellness events across Victoria.
We can't wait to meet and support you on your health journey. We are ready to cheer you on!
Keep checking back in with our Upcoming Events to stay in the loop and you won't miss an opportunity to get active, to learn more, have a laugh and connect with Community,
Spark Health Events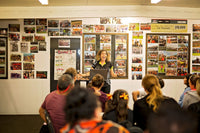 WHAT DO WE OFFER?
Spark Health is a health promotion and communication business who are experts in designing, developing and delivering prevention and health promotion resources, programs and services.
LEARN MORE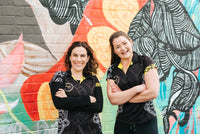 MEET THE TEAM
The team brings its unique blend of health industry experience and SPARK, providing evidence-based and tailored approaches to address the wellness needs of employees and Communities.
Find out more the team! Introducing Laura, Sarah and team.
Learn more

Get Behind Clothing The Gap
100% of merchandise sales from Clothing The Gap support Spark Health programs in Aboriginal Communities.
Shop Now
CLIENTS